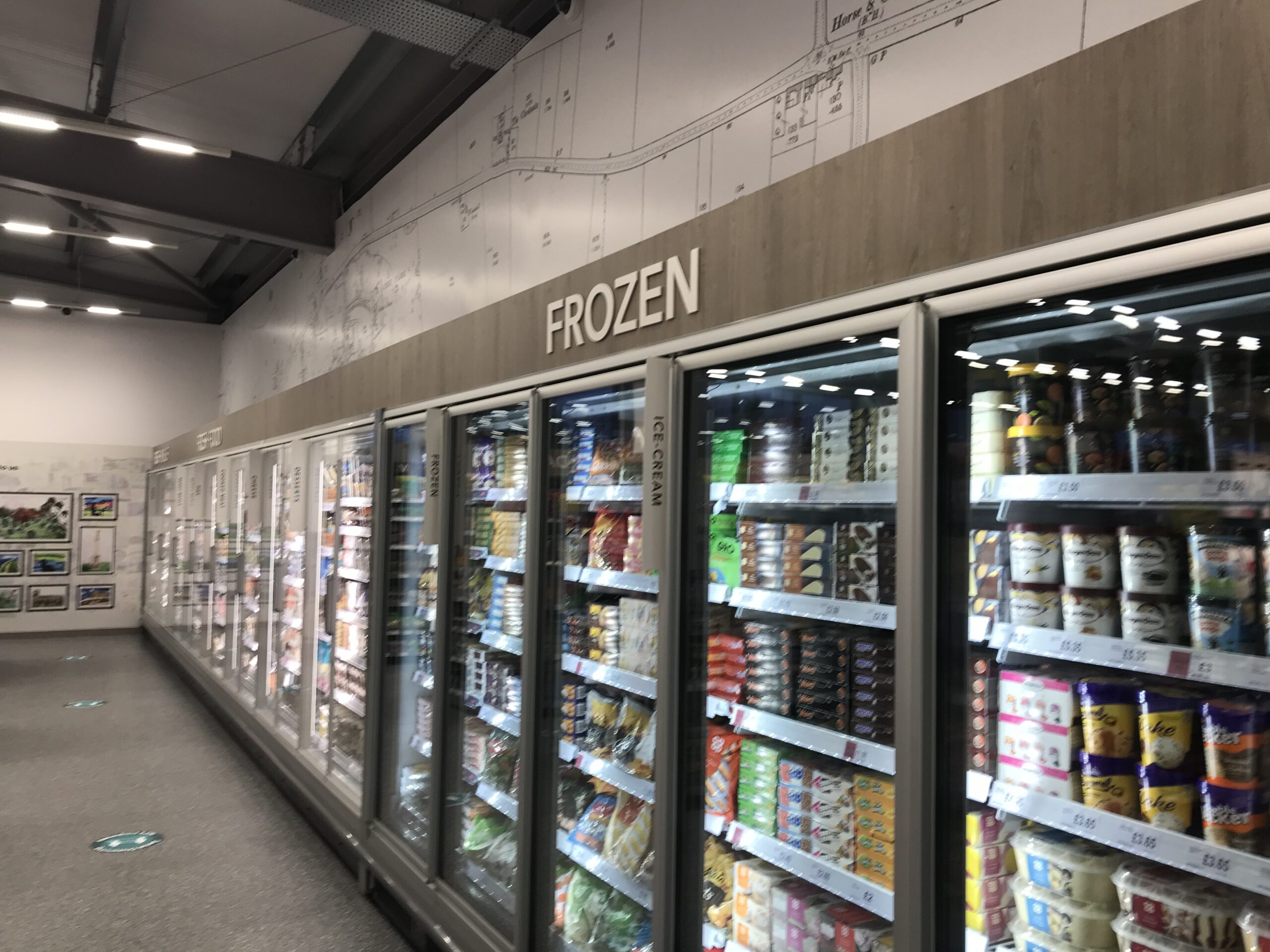 The Central England Co-operative Continues to Innovate
February 2021
First new store of 2021
We were proud to recently support our client The Central England Co-operative with the supply of frozen food and medium temperature refrigerated cases to their first new store launch of 2021.
It is yet another great looking store led by new product lines and underpinned by innovative energy efficiency measures.
Sub-150 GWP refrigerants
With a load of 20kW MT and 3kW LT, the store's refrigeration needs are fulfilled by a DX system utilising the A2L refrigerant R454c. First trialed by the Society in late 2019, The Central England Co-operative was the first retailer in the world  to utilise sub-150GWP A2L refrigerants in a remote system for their store refrigeration needs. This has now been successfully transitioned into 'business as usual' as their standard refrigeration solution.