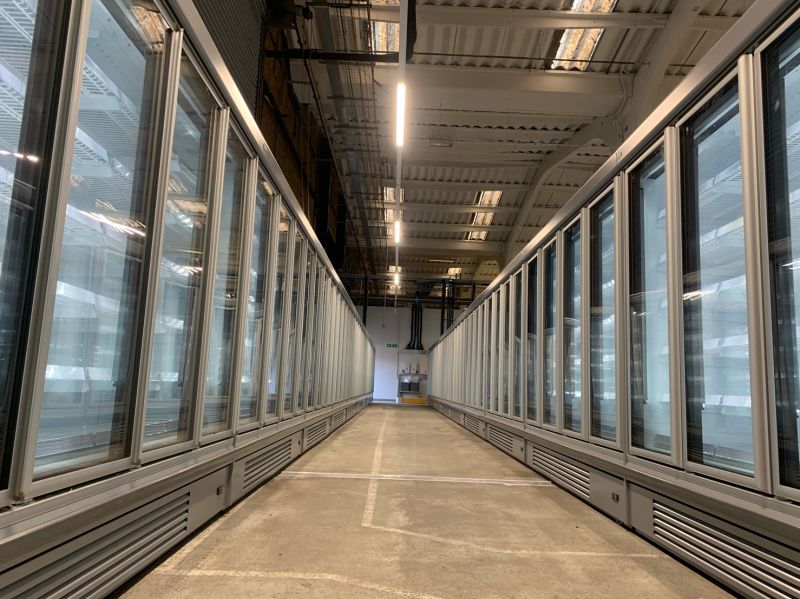 Place for a Case in Online Retail Space
February 2021
Omni-Channel Retail Space
We were proud to recently support our client Waitrose with the supply of frozen food cases to a Customer Fulfilment Centre in the London area for online delivery.
With a total connected load of 65kW evaporating at -27C and 144 doors it is also one of our larger frozen food case installations to date.
A Natural Refrigerant Solution
With our first foray into the online fulfilment world it was also great to migrate transcritical CO2 out of our usual home of food retail stores. Hopefully the start of many more installations in the ever evolving omni-channel retail space.