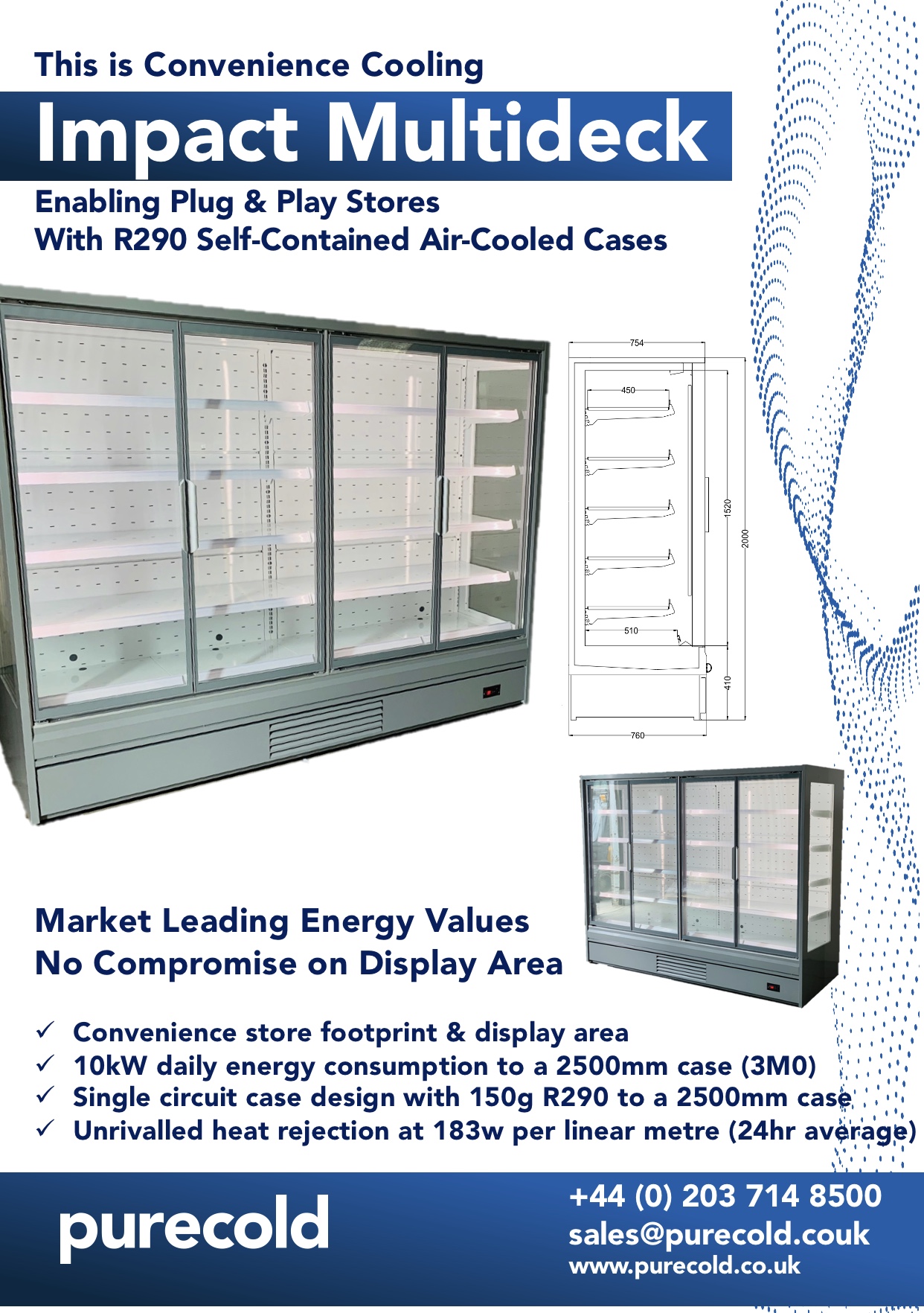 New UK Product Launch: Impact R290 Multideck
August 2020
Convenience & Food to Go Footprint Focused
Pure Cold are pleased to announce a new product to the portfolio of hydrocarbon self-contained products. At 750mm deep with a 450mm shelf, the Pure Cold designed  self-contained air-cooled multideck is ideally suited for convenience stores with a total display area comparable to remote cases
New Benchmark in Energy & Heat Rejection
Performance is unrivalled in product class with a daily energy consumption of 10kW/24hr to a 2.5mtr case and 24hr average total heat rejection value of just 183 watts per linear metre for 3M0 product on the shelf.
This is Convenience Cooling
No drains, no pipework and plug & play. The energy consumption and low heat rejection values enable the simplest, quickest and most cost effective method of convenience store delivery for both new construction and remodel. R290 refrigerant enables a future proofed investment.