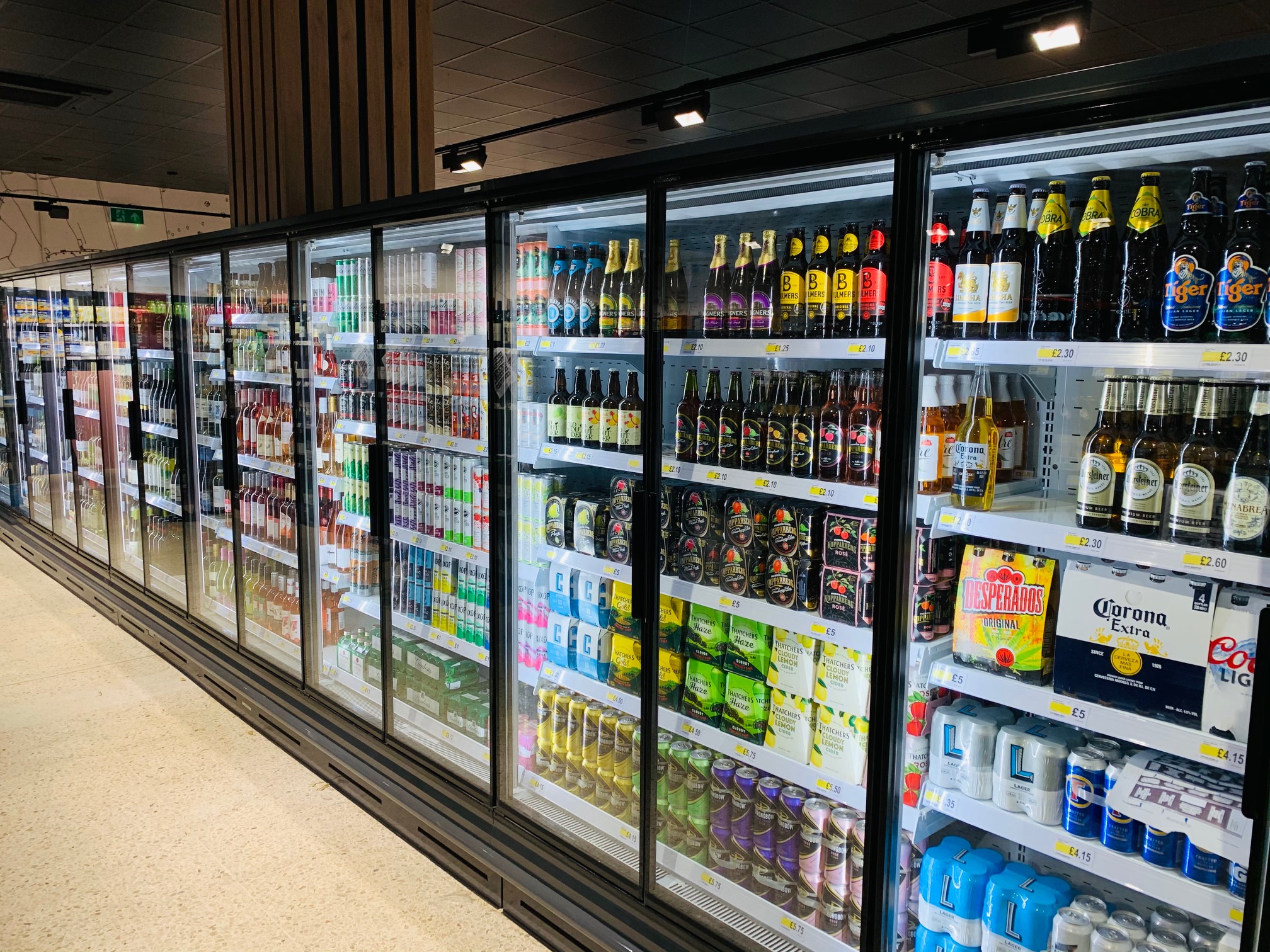 New Look & Feel for The Central England Co-operative
November 2020
Re-invention of Existing Space
Boley Park relaunched in November 2020. The store is one of several remodels of existing larger stores and the introduction of a number of new in-store services. Pure Cold refrigerated display cases also got a new and look and feel have with an exterior black colour which enables the products within to really pop on the shelves with state of the art lighting.
Low GWP refrigeration is "Business As Usual"
Following the successful introduction of a new refrigeration system architecture utilising sub-150GWP A2L refrigerants in a DX system in late 2019, Boley Park is also using this system which is now standard build for The Central England Co-operative. The Pure Cold MDD doored multideck cases are the lowest duty rated cases available on the market playing a part in making this remodel a significant reduction in energy to the previous system installed.
Proud to be Supplying
2020 has been another great year of continuous innovation working with the The Central England Co-operative team and we look forward to delivering on innovation in the spirit of continuous improvement into 2021 with them.