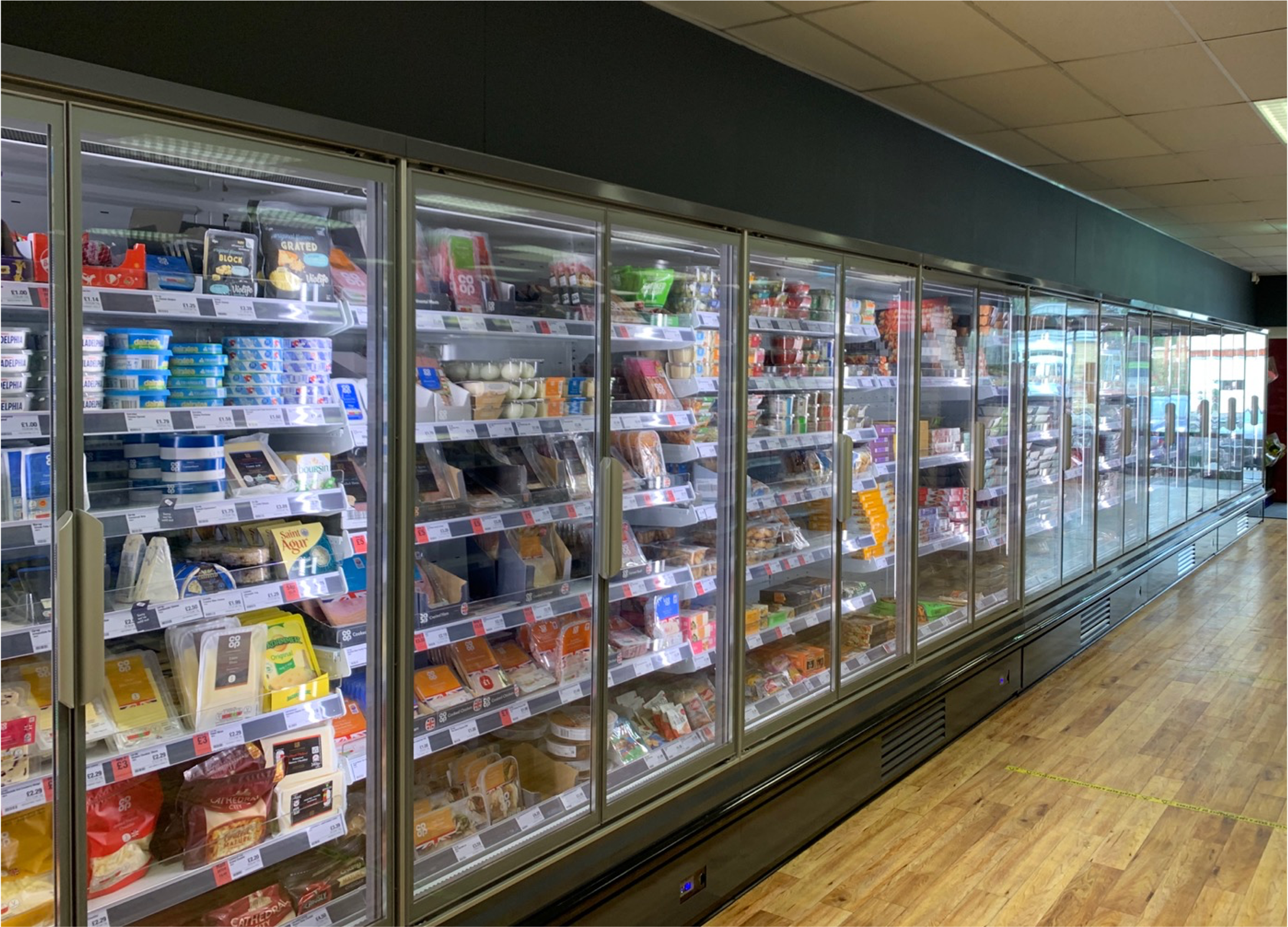 Making an Impact in the Convenience Sector
January 2021
Re-inventing How Convenience Stores can be Delivered
Our Impact case is changing perceptions and enabling air-cooled self-contained cases to be the winning profile on 'Total Cost of Ownership' across the board in comparison to remote systems by encompassing a reduction in capital expenditure and construction time, reduced maintenance events and reduction in refrigerant used.
The biggest fundamental shift with this recently launched product is around energy profile. Historically energy (and intrinsically linked high heat rejection values) was where the operational expenditure profile was unfavourable. Not anymore!
New Benchmark in Energy Performance
At an energy profile of just 10kW/day for a 2500mm Impact multideck to ISO3 (25 C / 60% RH) conditions and M0 (+1/+4 C) product temperature this is a new benchmark in energy performance. In comparison, 2500mm self-contained multipacks being provided to convenience stores fifteen years ago would typically be an energy profile per day of 45kW. On a remodel, that is an energy saving of £1,533 a year at 12p/kW/hr by removing one 15 year old 2500mm case and replacing with the Impact case.
NB. In store energy monitoring and lab testing in ISO0 (typical store condition) have both revealed an energy profile of 8kW/day for a 2500mm case.
Simplicity is Best
Utilising R290, the Impact multideck is a single circuit design to a 2500mm multideck with a 150g refrigerant charge. We are excited about the year ahead and continuing to push this product's reach into the UK convenience sector by re-inventing the Total Cost of Ownership profile on both new construction and remodel schemes.