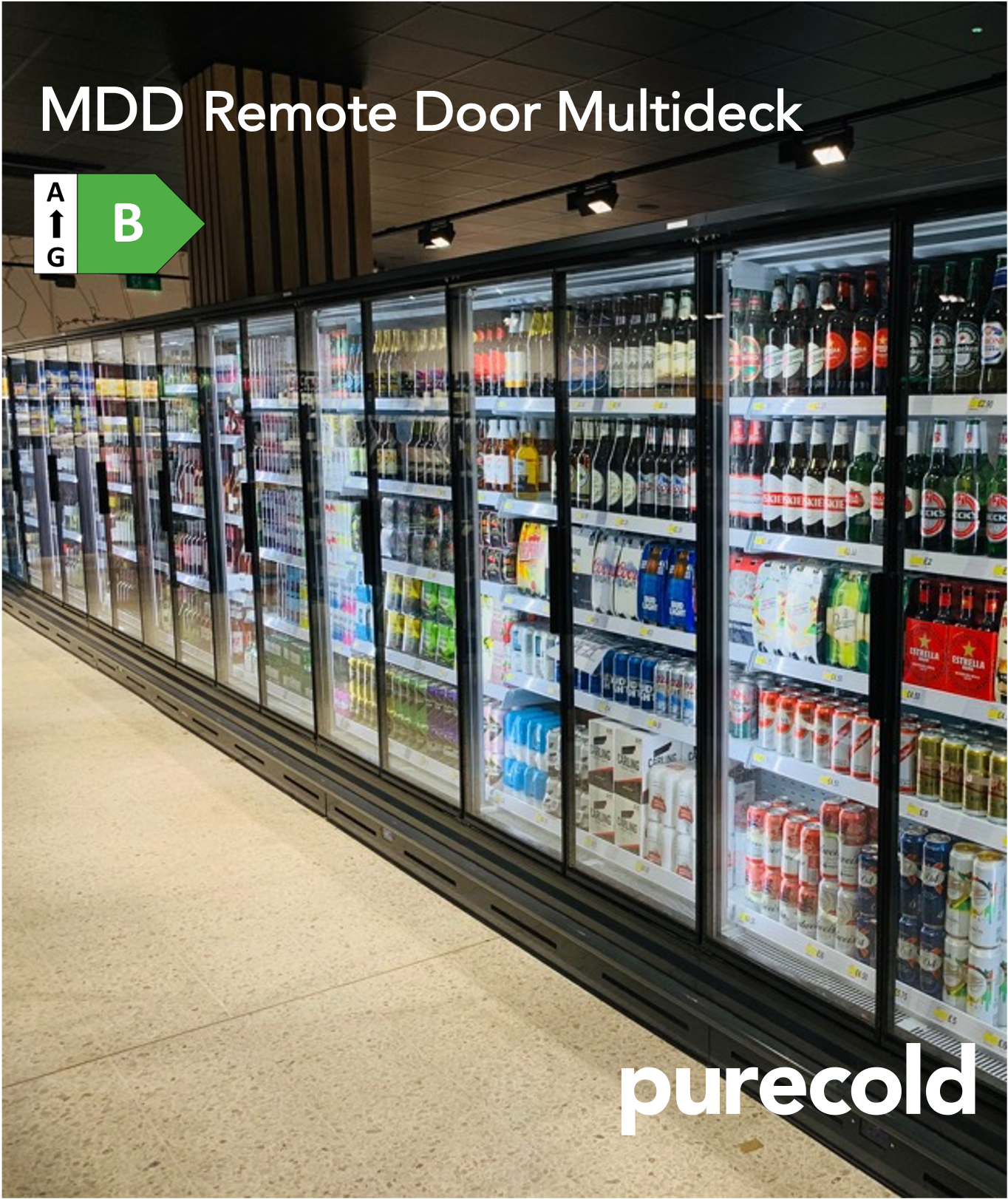 Energy Labelling is Here
March 2021
Overview
From March 1st 2021, refrigeration equipment with a direct sales function join the list of electrical appliance product categories in the United Kingdom that reside in an energy labelling scheme. The aim is to reduce the environmental impact of energy consumption by the promotion of products that are more efficient and use less energy, thus providing end users with more transparency on making informed decisions around product performance and energy consumption to an Energy Efficiency Index (EEI).
Overhaul of Rating Scale
Energy labelling has been around for over 25 years for some predominantly domestic electrical appliances. In addition to adding refrigeration equipment with a direct sales function, the labelling scheme has had a complete overhaul which includes a new rating scale of A-G and the omission of pluses.
The simplified label is to encourage better technology by recalibrating the scale to make room for further improvements in technology as the old A+++ system of pluses could no longer show advancement clearly.
Clarity for End Users
For the first few years of the scheme it is envisaged that classes A-B for commercial refrigeration will be virtually empty since they refer to the ideal efficiency thresholds to aspire to but not necessarily be available today.
Here at Pure Cold we are proud to announce that both our Impact integral door multideck and MDD remote door multideck already reside in the B category. As we continue to set the industry standard on display case efficiencies we hope the scheme provides better clarity for food retail store operators to make informed decisions around display case product performance and energy efficiency.