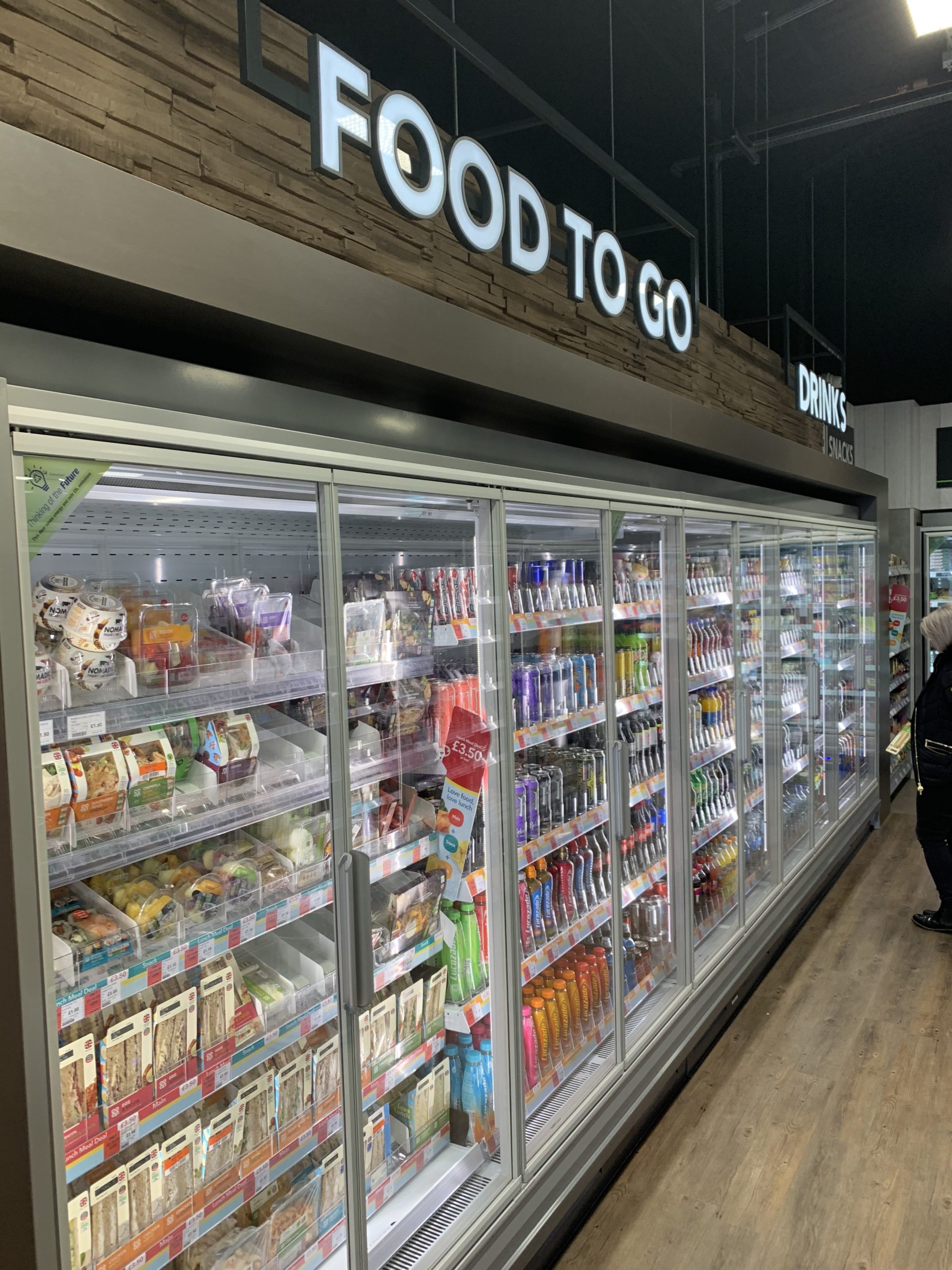 Enabling The Heart of England Co-operative to lower it's carbon emissions
May 2020
Significantly reducing carbon footprint by replacing old fridges
We were delighted to commence supply of our convenience range of remote refrigerated display cases to The Heart of England Co-operative in late 2019. Significantly reducing the carbon footprint of it's refrigeration assets has been one of the big wins with a 85% energy reduction on the assets being replaced to date.
Communicating Sustainability
The Heart of England Co-operative likes to share sustainability messaging and initiatives with it's community and it was a pleasure to quantify the carbon savings into practical scenarios, in this instance, the carbon equivalent in typical family cars being taken off the road every year by replacing old fixtures with Pure Cold's MDD Door Multideck cases.
Store Impact
The cases also add a great visual impact to the store particularly the ability to merchandise wine bottle x 5 high within a standard height case.